published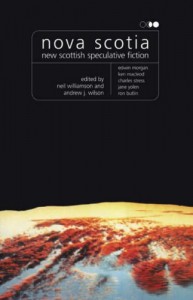 Nova Scotia
My first proper publishing credit was in the critically acclaimed Scottish Speculative fiction anthology, Nova Scotia, edited by Andrew J. Wilson and Neil Williamson. The book was published by Mercat Press in 2005. My Story was called The Bogle's Bargain. Here's some general snippets from the reviewers:
What the reviews said
'enthralling contributions from established talents…also many stunning works from rising authors due to flourish on the shelves in coming years…' Daily Record
'excellent… consistently ambitious' The Scotsman
'Sampling 22 single malt whiskies in one go might not do you much good. But sampling 22 Scottish writers in one anthology will likely do you a power of good. Go on, give it a go.' Emerald City
'A truly weird and frequently wonderful line-up' Independent
'An excellent collection… A good mix of SF, alternate history and horror, interspersed with some dry humour. It's a handsome paperback that deserves to do well.' www.bestsf.net
You can pick up a copy Nova Scotia at amazon. But you better hurry as they say they only have three copies left.


Read by Dawn Volume1

My second anthology sale was to the first volume of the popular Read by Dawn series published by Bloody Books.  I'd previously read the story at Dead by Dawn, Edinburgh's premier international horror film festival.  My featured story is The Kylesku Trow, a tale of cannibalism and riddles on a Highland bridge. This is an extract from a longer review on the Hellnotes website:
A review by Hellnotes
Some of my particular favorites – I mean the ones that downright made me gasp aloud or shiver while reading them – were "Bloodwalker" by Michelle Lee, an alternative universe tale of practical evil; "The Face in the Glass" by Brian G. Ross; and Rayne Hall's "The Bridge Chamber" (take that, The Descent). I'd also like to call attention to Samuel Minier's "Stuck" as a particularly well-written piece, subtle and heart wrenching, even to the bloody end. And I liked the way Lavie Tidhar takes the Alice In Wonderland theme across the world and plops it into war torn Germany in "Eine Kleine Nachmusik (1943)". But I think if I had to choose a favorite it would be "The Kylesku Trow" by Stefan Pearson; the tale's last riddle will haunt me for many years to come.
Again, you should be able to pick up a copy of Red by Dawn Vol 1 on amazon.
Ruins Terra
I spotted this one on Ralan (a great markets resource) and thought I'd give it a bash. I'd been fascinated for years by a wee Island about 40 odd miles north west of the Butt of Lewis called North Rona. It has an absolutely engrossing history, full of macabre goings on and strange deaths and portents. It's mentioned by Martin Martin and some more contemporary explorers, but it's generally had short shrift in the annals of the isles. I wanted to contribute my own wee flourish to its August legend.
Anyway, The Last King of Rona is loosely based on historical fact and I'd written it long before I spotted this upcoming anthology. It seemed to fit the criteria of 'tales about earthly ruins'.  I won't bore you with the technicalities of the story, which bits I embellished and which bits I didn't etc, so you'll just have to read it. The word count limit on the anthology was 10,000 but the editor kindly accepted this Leviathan, weighing in at a hefty 13,000.
As yet I haven't found a single review of this anthology bar one someone who was in it wrote on Amazon. So if you feel like reviewing it, please do.
This one's a bit harder to get hold of, but again, there seems to be some available on amazon.
One Magazine issue 1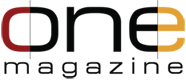 One magazine is a free press cultural, literary and arts magazine. I had a short story printed in its inaugural issue. The story was edited and published as Up for it, but the original title is Butt Boy and Fag hag get laid. You can read Up For it here.
Vile Things
Another anthology I spotted on Ralan. This one is edited by Cheryl Mullenax and published by Comet Press. There are some big hitters in here too, like Ramsay Campbell, and Gary Bushell – The guy from The Sun? Yup, him. It's a nice looking book with some great stories in it.  It's not been out long but here's the first review I came across.
A review by Fangoria magazine
Last week, I received a copy of VILE THINGS: EXTREME DEVIATIONS OF HORROR in the mail from Comet Press. The book is an anthology style collection of stories from a variety of writers including Ramsey Campbell, Graham Masterson, and CJ Henderson. I read horror almost everyday and very little actually disturbs me. That doesn't mean they aren't good, it just takes a lot to disturb me.
On Wednesday night, I was having my hair streaked purple. This is a long process that takes several hours, so before departing for my hair appointment, I grabbed the copy of VILE THINGS from my desk to peruse while I sat. I got to the salon, and as they started to turn my red locks to grape, I began reading VILE THINGS. This was not what I expected. This was intense.
Over the next few hours, I found myself cringing, shifting around uncomfortably in my chair, and even at times looking away to take a short break from the disturbing tales I was reading. This book is not just your basic horror stories. This is extreme shit.
Edited by Cheryl Mullenax, VILE THINGS: EXTREME DEVIATIONS OF HORROR is not for the light horror fan. The stories are not just extreme horror, but also extreme gore and sex…a triple threat of fun in my eyes. Some of the highlights for me were The Worm by John Bruni, which involved so much icky incest that I thought I was going to put down my book in exchange for a nice clean copy of hair-salon Cosmopolitan. The Rat King by Jeffery Thomas put a nice new twist on Nazi/ Holocaust horror. I also really enjoyed Fungoid by Randy Chandler, which rivaled a short story from Chuck Palahniuk's Haunted as my most cringe-worthy reading material. Don't read that one on a full stomach or if you are really sensitive about your genitals. Let's just say when a monster fungus clogs up your "plumbing", you may have to "snake" your "snake".
The writers in the collection are a mix of award winning horror masters and some clearly up-and-coming writers. Quite a few of the authors are just starting their literary careers, and this immaturity sometimes glares through in the wording and structure. However, the intense story lines and disturbing plots shine over the sometimes awkward writing styles and occasional poor analogies.
This book is a definite for any extreme horror fan. Full of terror, sex, and gore, I don't recommend this for the faint of heart or for a light read at a beauty salon.
You should be able to pick up a copy of Vile Things on amazon.