The Culture Collider – tonight at Summer Hall Red Lecture Theatre, 8pm
Sunday, April 13th, 2014 | Author:
admin
The Writers' Bloc laboratory of writers brings an evening's tales of science and surprises to detonate the cultural divide.
Returning to the Edinburgh Science Festival with The Culture Collider, an exploration of weird science and stranger arts.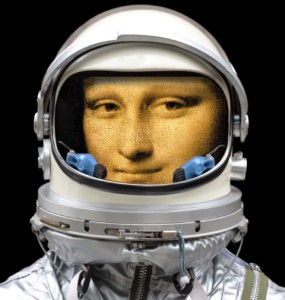 Experiment dangerously with:
* An investment queen of the City obsessed with appearances. Will she live happily ever after?
* A musician who refuses recordings — a long playing career?
* Environmental self sufficiency — is it literally a dead end?
From literary travelers of strange worlds in deep space, to ghostly doings that defy rational explanation, and high-tech culinary labs where eating becomes a surprisingly emotional experience.
Discover the results of dodgy methodologies and dubious motives. Join Writers' Bloc as they study two cultures in one Petri dish. Writers appearing at The Culture Collider will include:
Andrew C. Ferguson, Gavin Inglis, Halsted M. Bernard, Stuart Wallace, Hannu Rajaniemi, Stefan Pearson and Bram E. Gieben.
Plus your host for this evening, Andrew J. Wilson.
THE CULTURE COLLIDER will be switched on at the Red Lecture Theatre, Summerhall on Sunday 13 April from 8.00pm.
Tickets here
We have arranged a special price deal for our subscriber list so make sure you read the bloc email before buying!